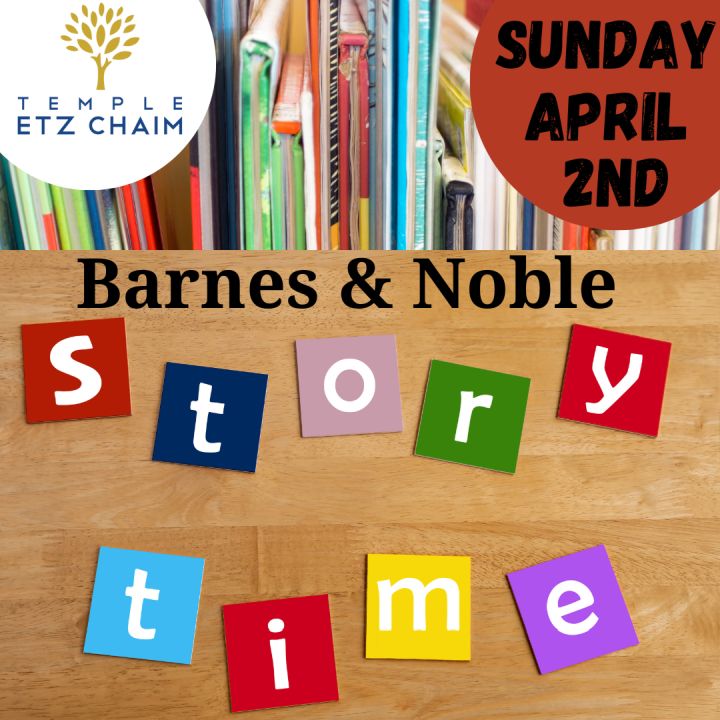 Need a good children's book about Passover? How about a recipe book or new Haggadah… Maybe you just need to purchase a book, toy or cup of coffee and treat at Starbucks?
Come down to Barnes & Noble in Bellingham on Sunday, April 2nd and shop! Temple Etz Chaim will receive a percent of anything you purchase. Just bring this coupon or mention Temple Etz Chaim and we'll receive the credit.
Can't make it? That's ok. Shop online at www.BN.com between April 2 – April 7. Please add Event ID 12647632 during checkout.
STORY TIME with MARGOT
Join us at 1:00, 2:00, and 3:00 as I read a story (appropriate for children up to age 6) with a craft to follow. Each hour will be a different story and activity.
Questions: Contact Margot