Fundraising events help support temple activities. The Fundraising Committee is comprised of representatives from each group within our congregation that raises money, Fundraising Event Chairs and other interested members of the congregation. The committee develops, implements and analyzes all fundraising events with a focus on exceeding established fundraising goals.
How can I help?
Upcoming Fundraisers
Gift Card Fundraiser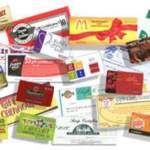 Give a big gift to Temple Etz Chaim simply by using SCRIP to purchase all the gift cards you'd buy anyway! The temple earns a percentage of each and every card sold! We've made it easier for you to go online and order from hundreds of choices. Click here to learn how and happy shopping!
Amazon Smile

When shopping on Amazon, go to smile.amazon.com and choose "Temple Etz Chaim" (of Franklin, MA). You'll find the exact same shopping experience as Amazon.com, with the added bonus that Amazon will donate a portion of the purchase price to TEC.