Fundraising events help support temple activities. The Fundraising Committee is comprised of representatives from each group within our congregation that raises money, Fundraising Event Chairs and other interested members of the congregation. The committee develops, implements and analyzes all fundraising events with a focus on exceeding established fundraising goals.
How can I help?
Donations and Gracious Gifts
Would you like to honor, wish a speedy recovery or remember a friend or loved one? Donating to Gracious Gifts is the perfect place. Your donation to the Temple will be truly appreciated and you choose the fund you would like your tax deductible gift to be given to.
Amazon Smile

AmazonSmile is a simple and automatic way for you to support TEC every time you shop, at no cost to you. When you shop at smile.amazon.com, you'll find the exact same shopping experience as Amazon.com, with the added bonus that Amazon will donate a portion of the purchase price to TEC.  It's simple to do. When shopping on Amazon, go to smile.amazon.com and choose "Temple Etz Chaim" (of Franklin, MA) as your charitable organization.
Cartridge Recycling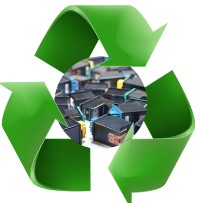 Don't throw away those empty ink and toner cartridges. Drop them off in the bin at temple and let us recycle them. We earn $$$ for each recycled cartridge.
Cardboard Recycling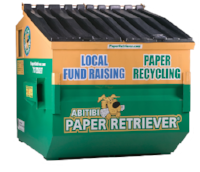 TEC has a new recycling program that will earn us $$$. American Paper Recycling is a program that not only helps with our recycling efforts but also earns us money. Drop off your paper/cardboard in the recycling bin outside our temple building. Questions? Contact Adrianne.