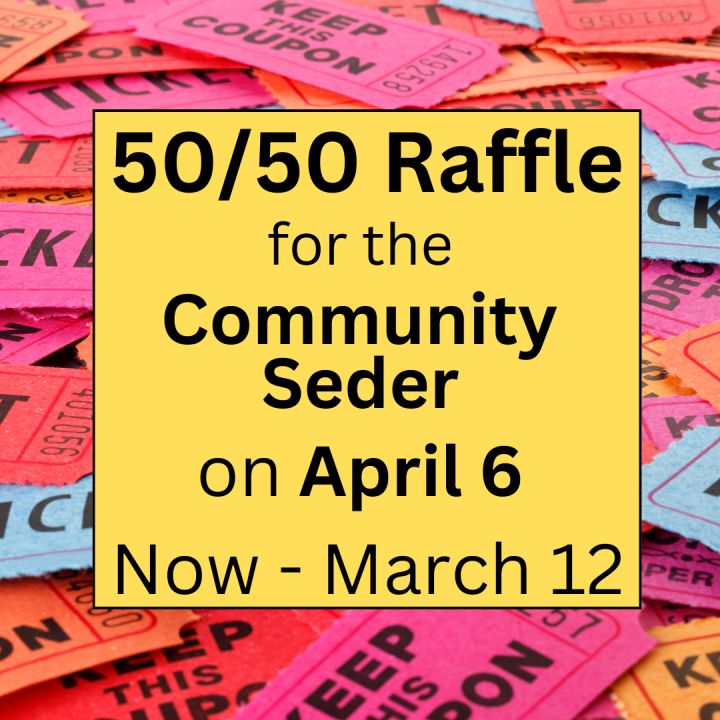 Shalom everyone.
To help offset the cost of buying wine for our community Seder, we will again have a 50/50 raffle.
1 ticket/$2
3 tickets/$5
8 tickets/$10
18 tickets/$20
The winning ticket will be selected on March 12th at the Pour Richard's Passover Wine Tasting Event. Tickets will be on sale at the event and at the Purim dinner and spiel on March 6th.
Contact Stewart Lipson with any questions, or to purchase tickets now.