JFS Lunch and Learn
PJ Library Shabbat in the Park
Friday, August 9, 5:30pm-7:30pm at Framingham Green, 2 Oak Street, Framingham, MA
Bring a picnic dinner and join us for Shabbat in the Park and concert.  We will light the candles, share some challah, and then have some fun listening to retro classic rock music and getting to know one another!
Concert starts at 6pm. No charge.
For families with children 0-6 years, siblings welcome.
RSVP at bostonjcc.org/parkshabbat. For more information, contact metrowest@jccgb.org, and join the JCC Metrowest Family Connection Facebook group.
Compassionate Care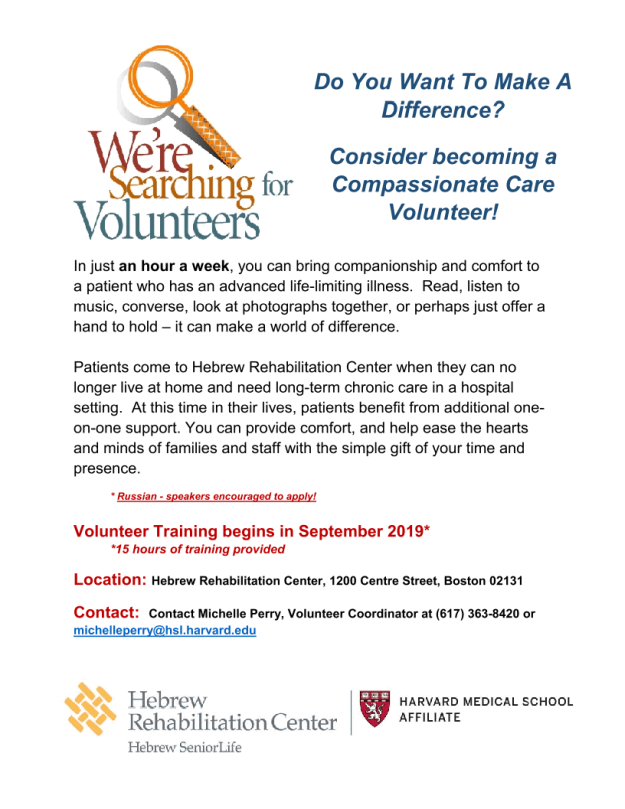 JFS Patient Navigators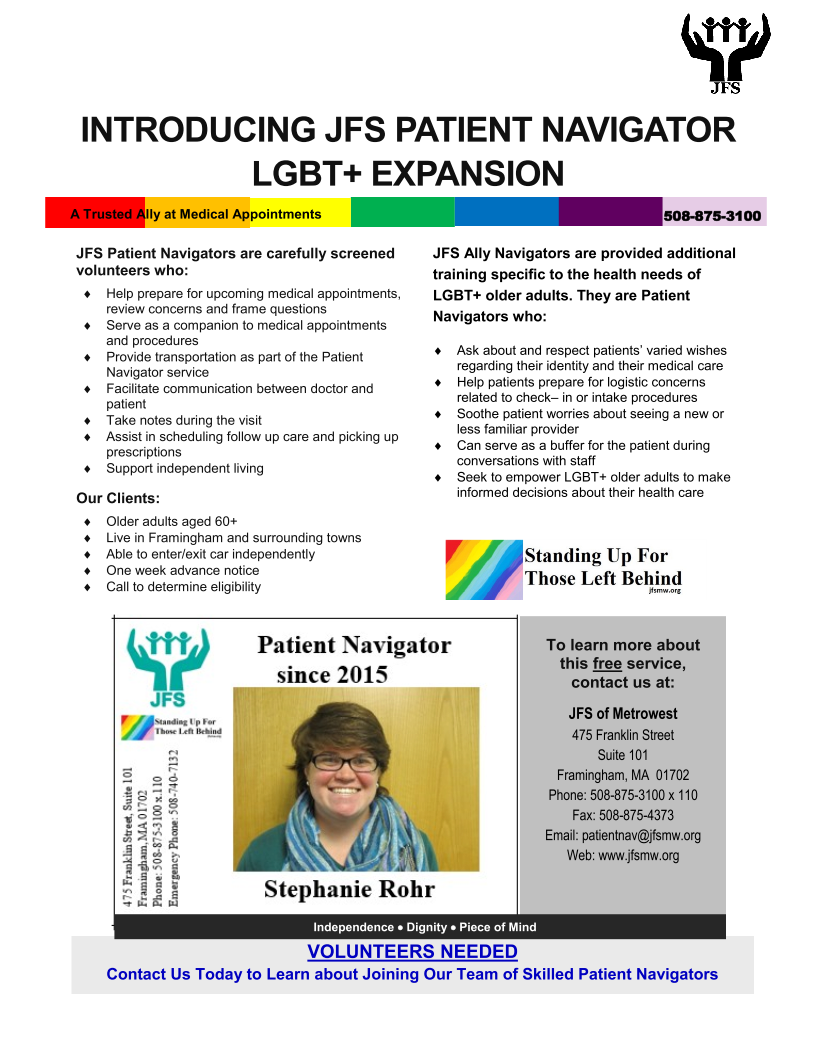 Neighbor Brigade
Neighbor Brigade establishes community-specific networks of volunteers that can be mobilized to help residents facing sudden crisis manage day-to-day tasks such as meal preparation, rides, and basic household chores. Using web-based coordination tools, we manage recipient requests and the recruitment of volunteers to fulfill those requests sensitively, quickly and free of charge.
Download more information.