Taste of Israel: Restaurant Week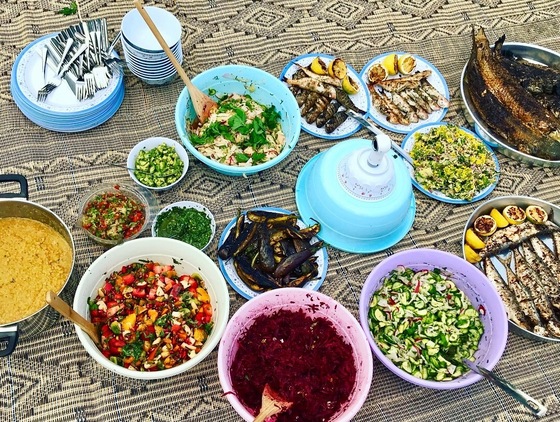 February 24 – March 2, various restaurants
JArts launches Boston's first restaurant week focusing on the multi-cultural melting pot of Israeli cuisine. Boston-Israeli chefs will pair with local chefs and restaurants to create special menu items that capture the country's diverse flavors. It's a far cry from falafel! Visit any participating restaurant and savor something special.
More info and a list of the restaurants is available HERE
Beyond Bubbie's Kitchen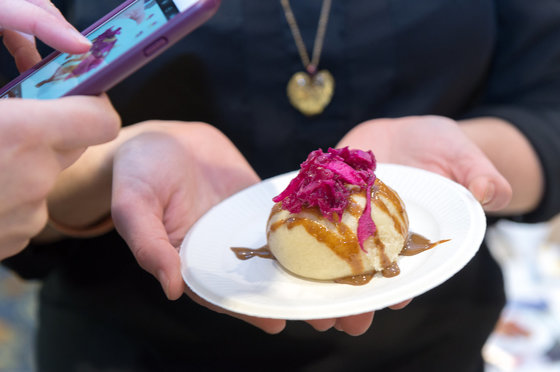 Sunday, March 3, 5:30-7:30pm at Back Bay Events Center, 180 Berkeley St, Boston
BBK turns 10! Join us for Boston's premier Jewish food event. This year, as the grand finale to Taste of Israel, 17 of Boston's favorite chefs will be inspired by Israeli cuisine. Yum.
Tickets: $36 in advance, $40 at the door
Participanting chefs and tickets HERE
Volunteer Opportunity for Families with Children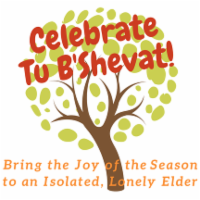 JFS of Metrowest invites you and your family to visit an isolated elder and share the joy of the holidays through the Kesher-Y.O.U. (Connecting Young and Old United) program, funded by CJP's Metrowest Jewish Community Fund.
This program helps young children learn the importance of tzedakah the act of charitable giving, gemilut hasadim acts of kindness and mitzvah the Jewish commandment to do good.
JFS works with many Jewish seniors in our community. Some of these seniors are alone. Their families may live far away. They welcome the opportunity to connect with you and your family when you visit them to share Tu B' Shevat and bring a special gift to them.
You will have the opportunity to sign up for other holidays later in the year, as well. Three sessions are planned between January 2019 and April 2019 and families may choose to participate in any session
Each session will consist of:
A 45-minute program that includes an child friendly holiday craft  while parents will be given information about the elder, structuring the visit, and will receive a special book to share with your child, "My First Friendly Visiting Book". Families will also prepare a gift bag for the elder.
A transition time while you drive to your assigned elder's home to talk about the visit with your child, and share with them the importance of gemilut hasadim (special acts of kindness).
Families will give the gift bag you prepared and share the traditions of the holiday. Visits are expected to last about 1/2 an hour.
This program incorporates Jewish values, spending quality time together as a family and making a difference in a lonely elder's life.
During the first session, six families celebrated Hanukkah with elders throughout Metrowest. The families raved about the program and are excited about the next session.
Session 2
Scheduled for January 27, 2019
The program will begin at 1:30pm at Temple Israel, 145 Hartford St., Natick, MA 01760
Pre-registration is required – to participate, please register for this session by: January 16, 2019.
Other sessions are tentatively scheduled as follows:
March 24, 2019, Purim (Costumes! Masks!)
April 7, 2019 Passover
Questions?
Contact Abrielle Salloway, LCSW,
Warm Connectors Program Coordinator 508 875-3100 x 360
or Patricia Murphy 508 875-3100 x 210
Interested? Register online at:
https://jfsofmetrowest.wufoo.com/forms/kesher-you-20182019/
JFS Healthy Aging Winter Exercise Program
JFS Patient Navigators
Neighbor Brigade
Neighbor Brigade establishes community-specific networks of volunteers that can be mobilized to help residents facing sudden crisis manage day-to-day tasks such as meal preparation, rides, and basic household chores. Using web-based coordination tools, we manage recipient requests and the recruitment of volunteers to fulfill those requests sensitively, quickly and free of charge.
Download more information.