Brotherhood Sukkah Assembly
Sisterhood Welcome Brunch
Sunday, August 26, 2018 11am at the home of Jayme Solomon-Zissu, 6 Larkin Lane, Hopedale, MA
Interested in joining Sisterhood? Open to ALL women (TEC Members and friends). Please join us for our opening program of the year. Go to Sign-Up Genius to RSVP by August 22nd.
Community Break Fast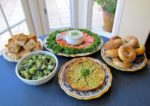 Wednesday, September 19, 2018 at Franklin Federated Church, 6:30pm
Each year, we join together as a community to break the fast on Yom Kippur and to welcome the New Year. Please help us make this year's celebration delicious by going to SignUpGenius!
You may drop off items in the parlor at Franklin Federated Church any time after 1:30 on Wednesday, September 19th. Please note, this is a dairy meal, so please, no meat products!
Thank you all for your assistance! We look forward to seeing you all!
Support Our Temple
Amazon Smile

AmazonSmile is a simple and automatic way for you to support TEC every time you shop, at no cost to you. When you shop at smile.amazon.com, you'll find the exact same shopping experience as Amazon.com, with the added bonus that Amazon will donate a portion of the purchase price to TEC.  It's simple to do. When shopping on Amazon, go to smile.amazon.com and choose "Temple Etz Chaim" (of Franklin, MA) as your charitable organization.
Cartridge Recycling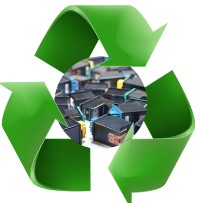 Don't throw away those empty ink and toner cartridges. Drop them off in the bin at temple and let us recycle them. We earn $$$ for each recycled cartridge.
Cardboard Recycling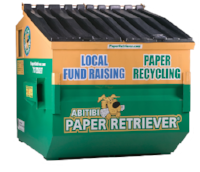 TEC has a new recycling program that will earn us $$$. American Paper Recycling is a program that not only helps with our recycling efforts but also earns us money. Drop off your paper/cardboard in the recycling bin outside our temple building. Questions? Contact Adrianne.