If you're a congregant, check your email for more info
about how to access Torah Study.
Not a member?
Let us know and we'll send you the link!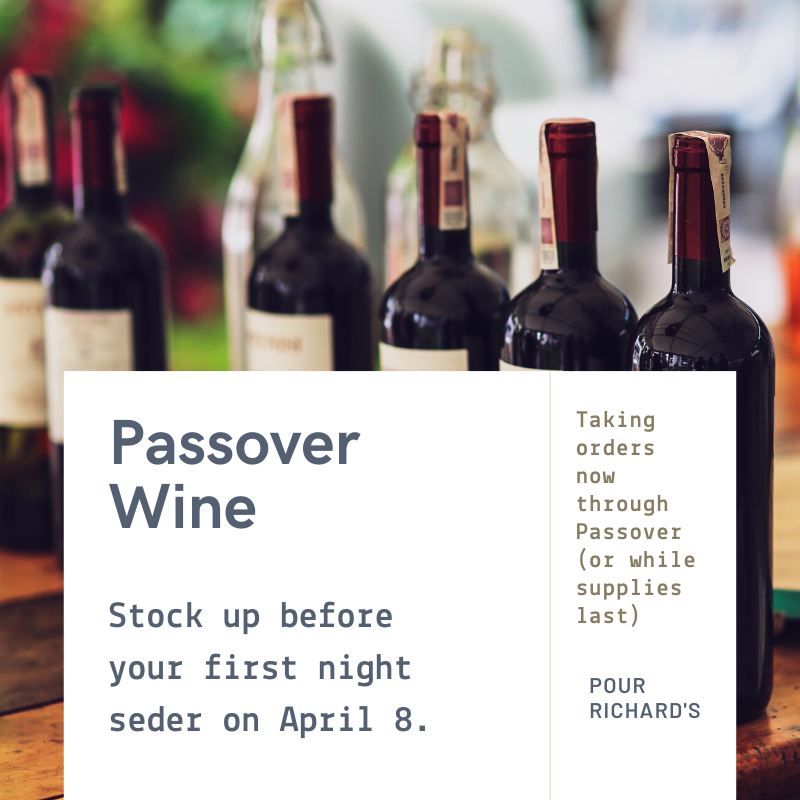 OPTIONS:
Barkan Classic Chardonnay 2019 Israel
Barkan Classic Pinot Noir 2018 Israel
Barkan Classic Cabernet Sauvignon 2019 Israel
Joyvin White (mildly sweet, low in alcohol Moscato) Piedmont, Italy
Joyvin Red (mildly sweet, low in alcohol lich red from Brachetto grapes) Piedmont, Italy
All selections $15 per bottle
Orders can be placed by phone (508) 520-9163, email to ann@pourrichardswine.com, or in-person.
If you prefer, they can take payment info over the phone and bring the order to your car.