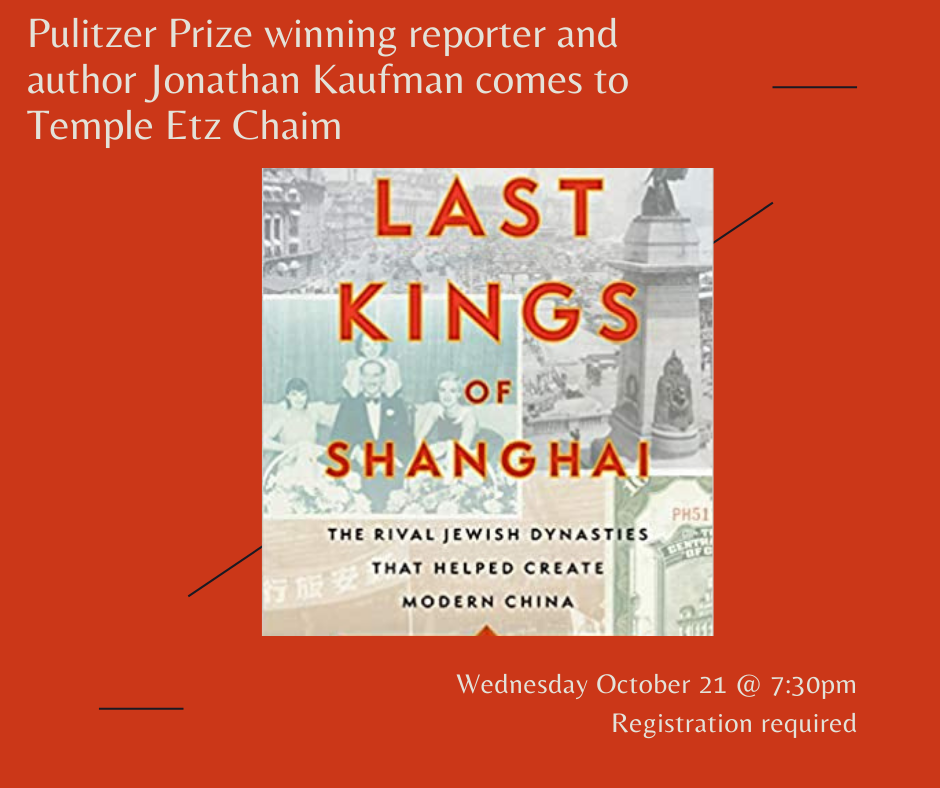 Did you know that two Jewish families who were originally from Baghdad controlled much of the commerce in Shanghai, China's leading commercial city, until the Communists took it over in 1949? Did you know that those families created luxury hotels that set a world standard for excellence?
And did you know that they were also instrumental in saving thousands of European Jews from the Holocaust?
Please join us by Zoom on Wed., Oct. 21, at 7:30 p.m. Eastern time as Northeastern University journalism professor and award-winning journalist Jonathan Kaufman discusses his new book, The Last Kings of Shanghai: The Rival Jewish Dynasties that Helped Create Modern China (that link will give you options to purchase if you're interested). Forbes calls it "engrossing," and The Economist says that it is "illuminating."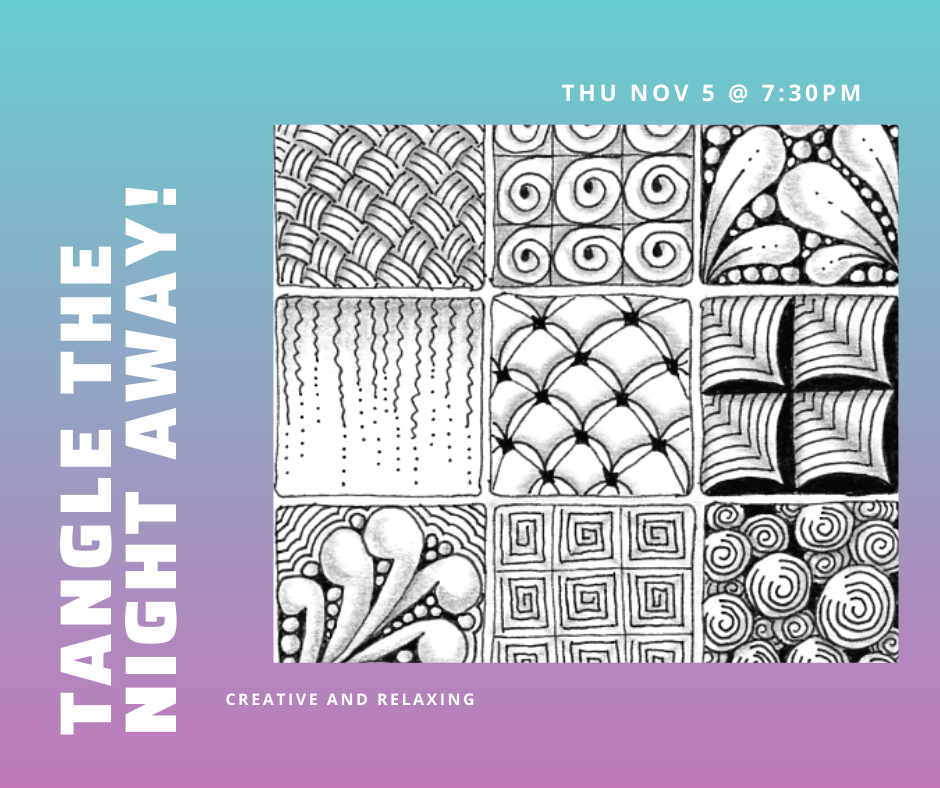 Join Sisterhood Thursday, November 5th at 7:30 for a creative and relaxing evening, learning to tangle.  It is an easy-to-learn fun way to create beautiful images by drawing structured patterns. We will learn how to make simple lines, curves, dots and orbs for you to create your own tangle.  No artistic skills are needed.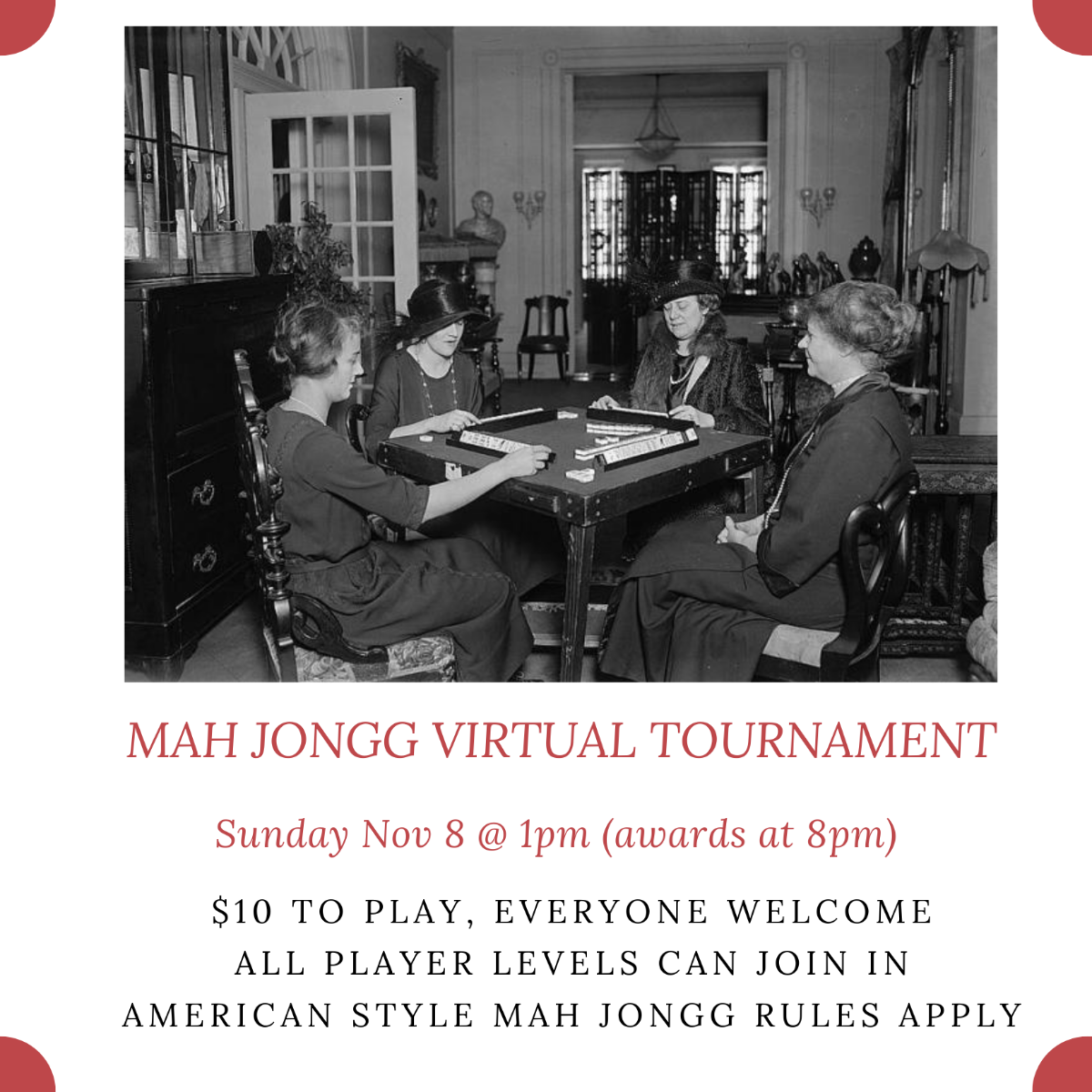 Mark your calendars…registration will open soon!
This is open to everyone in our community.