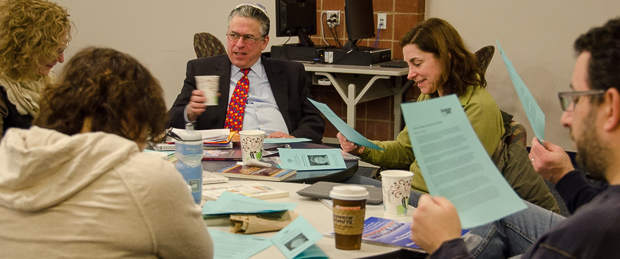 Torah Study
Do you want to get a better appreciation of Torah and your temple members? Want to start your Shabbat off right? Maybe you are just an early riser who doesn't want to wake anyone? Join the Rabbi for our new weekly text study. No Hebrew needed. We'll study text in English. We will start at the beginning and see how far we get. Come when you can or come every Saturday, 8:30am at the Temple for lively discussions. The door is open to open your mind! Any questions email Bob Martin.
Upcoming Torah Study Sessions
View our full calendar of events
Upcoming Adult Education Events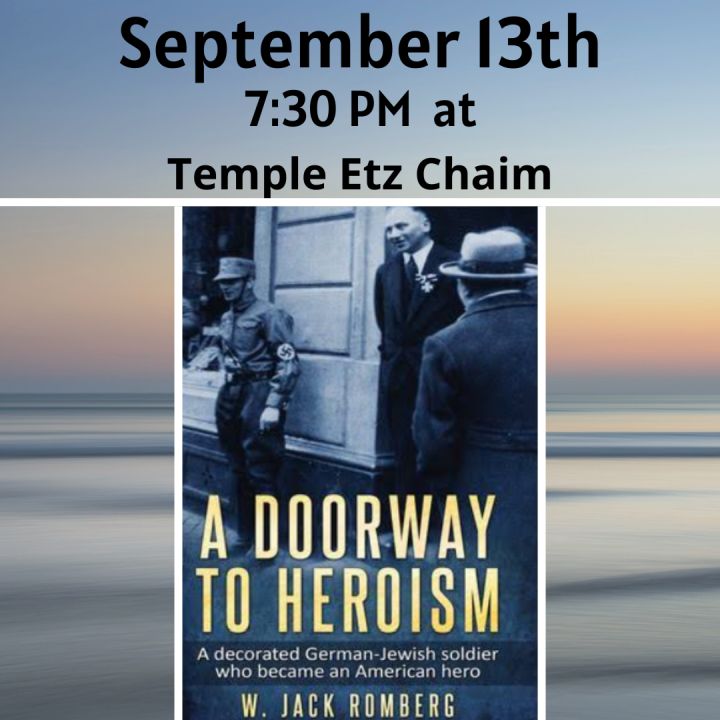 Rabbi Jack Romberg will speak in a presentation sponsored by the Adult Education Committee.
A Doorway to Heroism is both a personal and historical account of his Uncle Richard Stern who served in two wars: as a German soldier in World War I, winning the Iron Cross, and as an American soldier in World War II (at age 43), winning the Silver Star. His uncle was also revered for publicly protesting the German persecution of Jews before escaping to America.
Rabbi Romberg's book will be available for purchase at the event.
Let us know if you plan to attend in-person, or signup here to attend remotely via Zoom.
Adult education is designed for everyone to participate with courses ranging from Introduction to Judaism, to Hebrew 101 and weekly Torah study for adults.