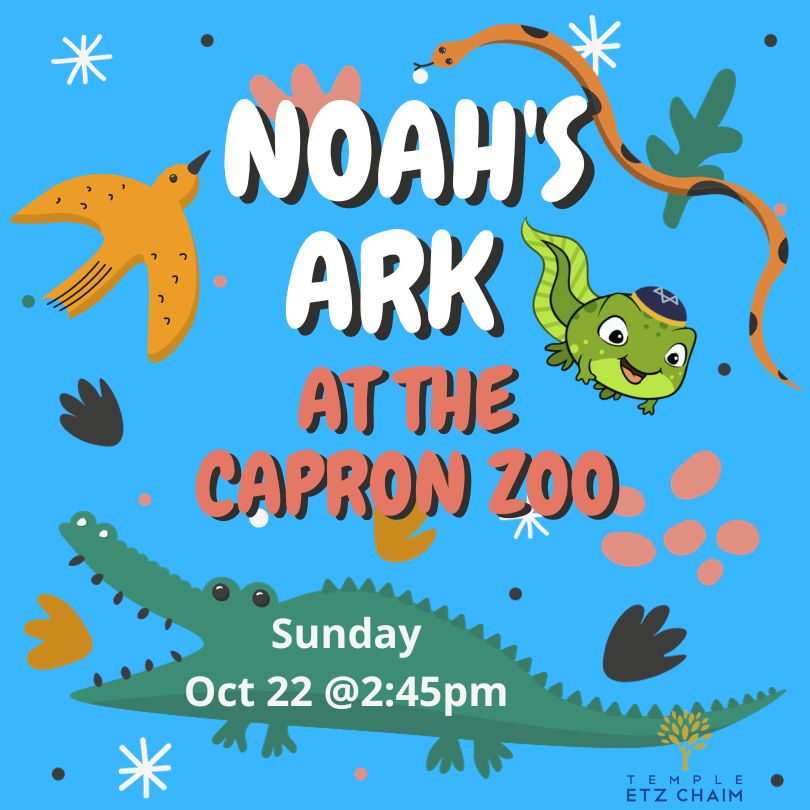 Join Temple Etz Chaim at the Capron Park Zoo in Attleboro as we learn about Noah's Ark. We will start our morning with a story, song, and snack; learn about Noah and all his animals; then enjoy walking around the zoo.
Please arrive by 2:45 outside the entrance gates. This event is free and open to children up to age 6 and their families. We welcome families from both within our temple community and families from the greater Franklin area.
If you have questions about this program, or other Temple Etz Chaim Early Childhood programs, please reach out to Margot.