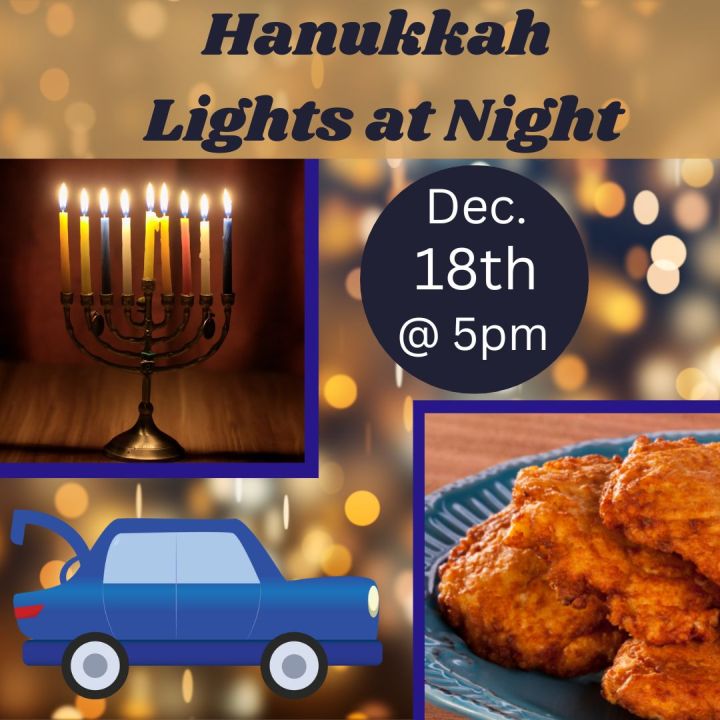 Hanukkah Lights at Night is an event for the entire family! Meet us at Beaver Pond, in Franklin at 5 pm, on December 18. We will light the menorah, sing some songs, and set lanterns out into the pond to light up the night.
Decorate the trunk of your car for Hanukkah and put it on display for all to see.
If you are a religious school family, please bring the menorah you created for a second opportunity to win a contest. Prizes will be awarded.
New this year is a latka cook-off!
Our temple community has some awesome cooks. Come taste the latkas and vote for the person you feel is the Latka King or Queen.
Please RSVP if you would like to attend this family friendly event. We look forward to seeing everyone there.