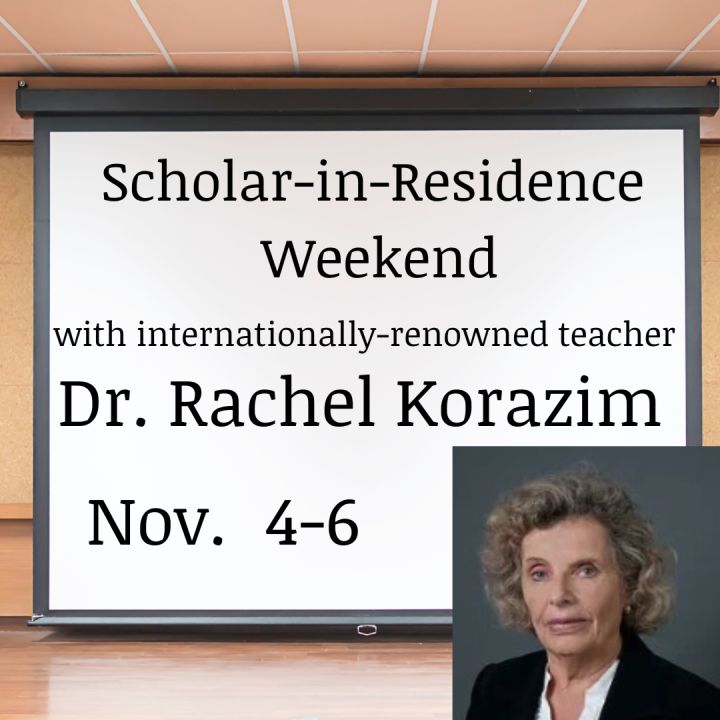 For our Scholar-in-Residence, the Temple is glad to welcome back Dr. Rachel Korazim, an inspiring teacher who uses Israeli poetry as an insight into life in Israel. Her focus this year will be on the diversity of the Israeli experience, both its strengths and its challenges. Here is her schedule with us:
Friday, November 4 at 7:30 p.m. – Erev Shabbat Service at FUSF
Dr. Korazim will speak on "Jews and Arabs."
Saturday, November 5 at 10:00 a.m. – Torah Study at the Temple
Dr. Korazim will teach about Nathan Alterman's "The Silver Platter," a poem that has a central place in the experience of the State of Israel
Saturday, November 5 at 3:30 p.m.
A wine-and-cheese reception held at the home of Jayme Solomon-Zissu and Jonathan Zissu. Dr. Korazim will share a presentation on the Mizrachi Voice,
about the lives of Jews who migrated from mostly Arab countries.
Temple members: $10 per person or $18 per couple
Non-Temple members: $25 per person6
Register Here
Sunday, November 6, 2022, at 1:00 p.m.
Dr. Korazim will join us for a closing lunch at the Temple building where she will speak on Women's Voice.
Members are asked to bring a lunch-related dish156
Register Here