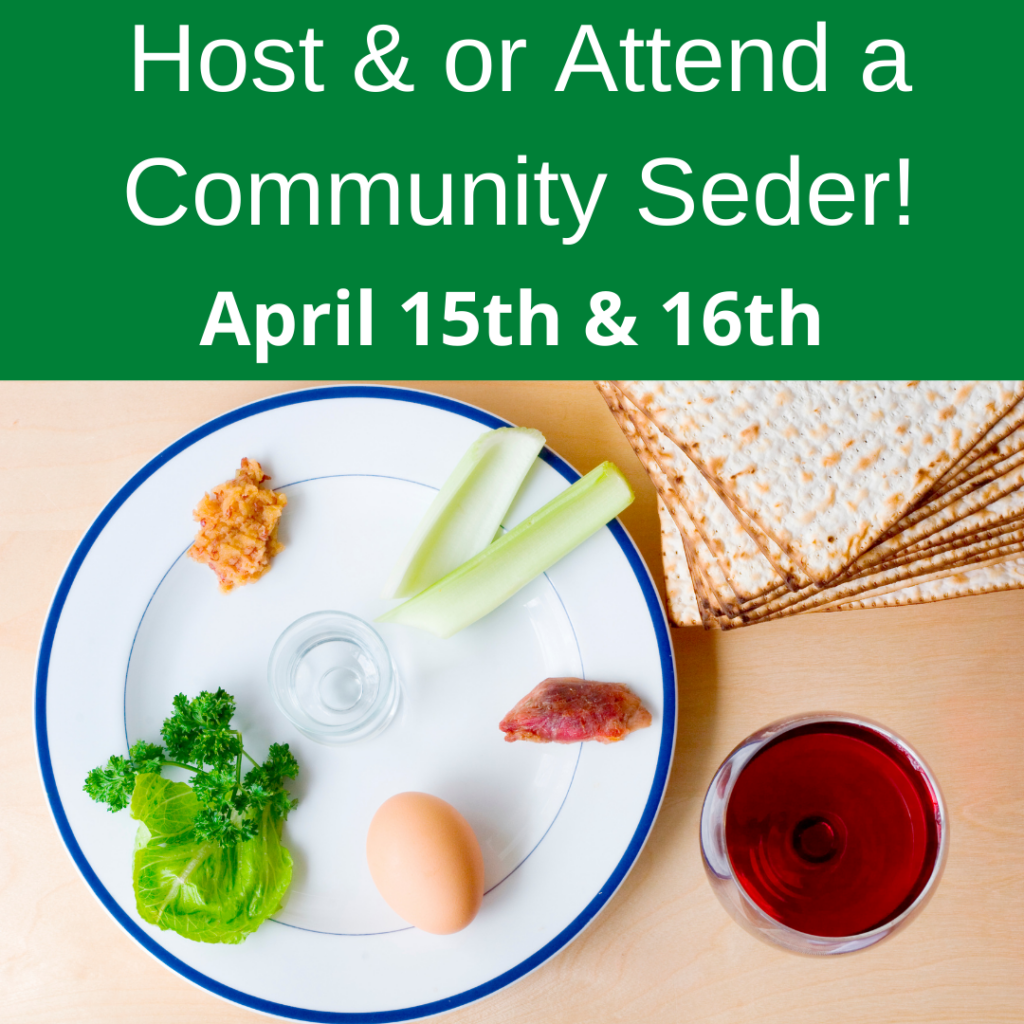 If you have room to safely include members of your extended Templte Etz Chaim family, we ask you invite others to your celebration. This is the perfect opportunity to catch up with old friends, or to make some new connections!
If you are willing to host temple guests at your first or second night seders, or if you are seeking a seder to attend, please reach out to the Religious Activities Committee.
Chag Pesach Sameach!