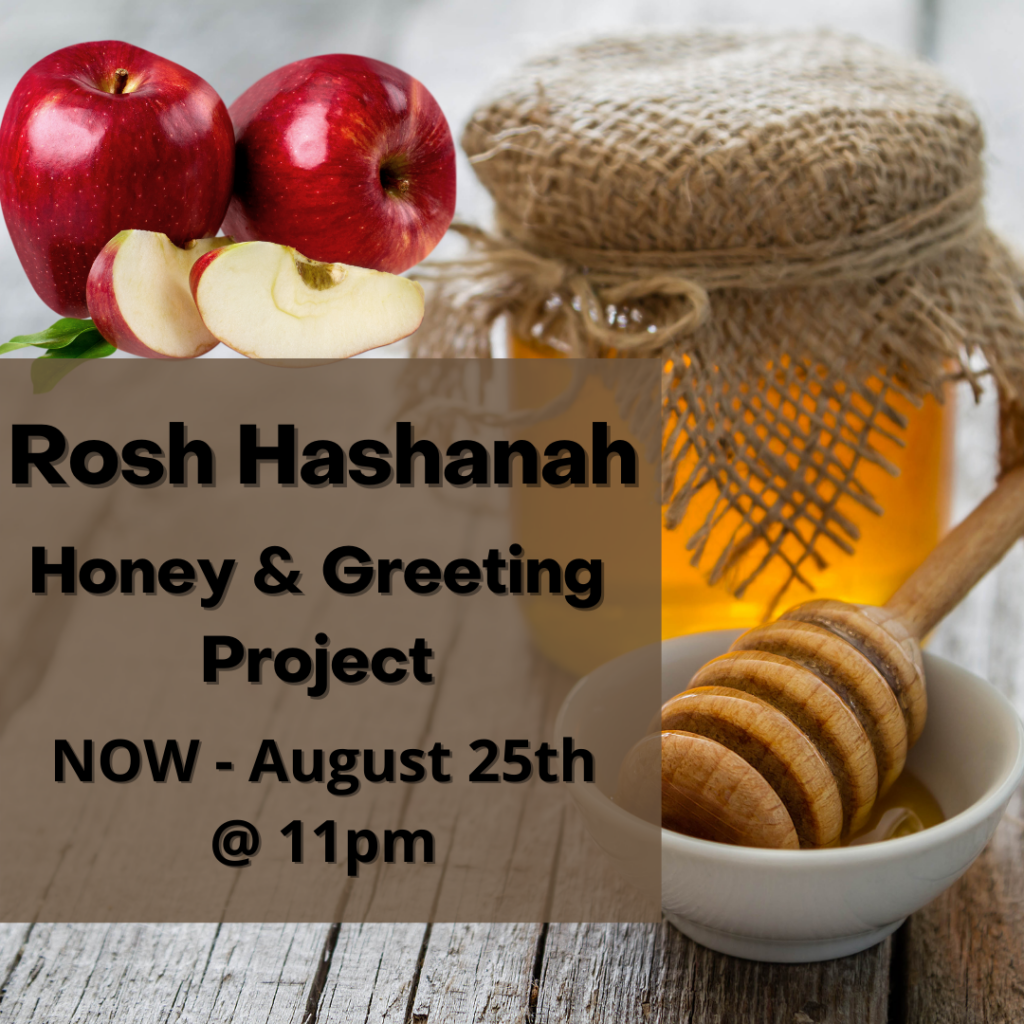 ROSH HASHANAH IS EARLY THIS YEAR!
Temple Etz Chaim Sisterhood is proud to present it's TEC Community-Wide Rosh Hashanah Honey and Greeting Project. Sending Rosh Hashanah greetings is a heartfelt way to emphasize the Jewish unity that lies at the core of the high holidays and a way to create meaningful connections within our own TEC community.
Watch your emails for your personal log in to purchase for friends inside and outside our TEC community.
Questions? Contact Margot Rivelis at 2ndvp@temple-etzchaim.org