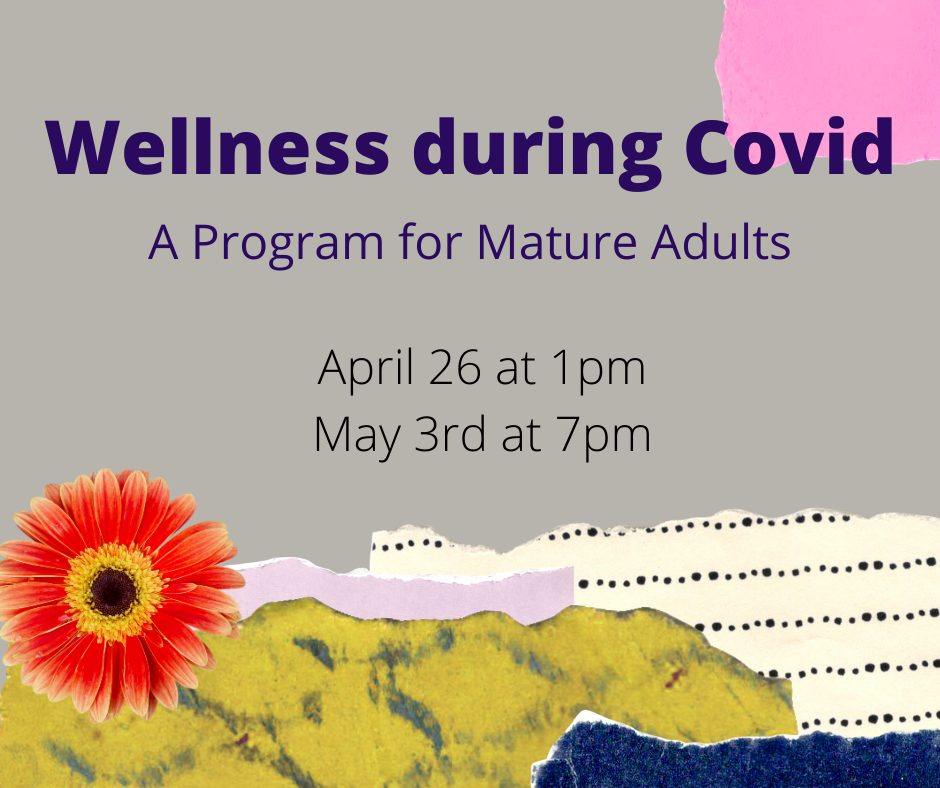 Wellness issues for mature adults can be different from those of the community as a whole. Experienced counselor Marjie Sokoll will facilitate two discussions to help mature adults best deal with the stresses of the pandemic. One is in the daytime, and the other in the evening.
Please come to one or both.
Register here for April 26 and here for May 3rd.