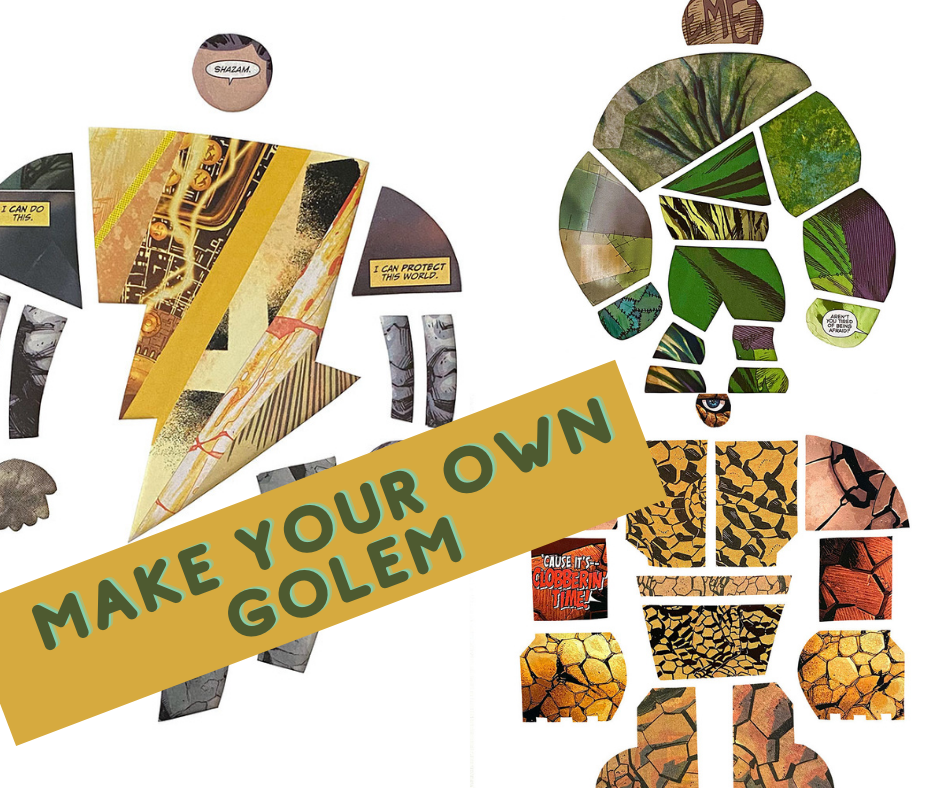 TUESDAY, MAY 18, 7:30PM
Protection. Safety. Strength. Power. Right now we could all use a little more sense of well-being. The Jewish myth of the golem summoned ancient Jewish magic to create protection in difficult times. We are going to explore the golem legend and use our hands to create our own symbols of protection and safety.
Join Isaac and Rabbi Shawna to "make your own golem" out of paper and cut-up comic books, in a 90-minute workshop that includes visual learning about the legend of the golem and a hands-on activity with materials provided. Each registration includes 1 kit and costs $36. Pickup will be on Sunday May 16 from 2:00-3:00 at the Temple parking lot.