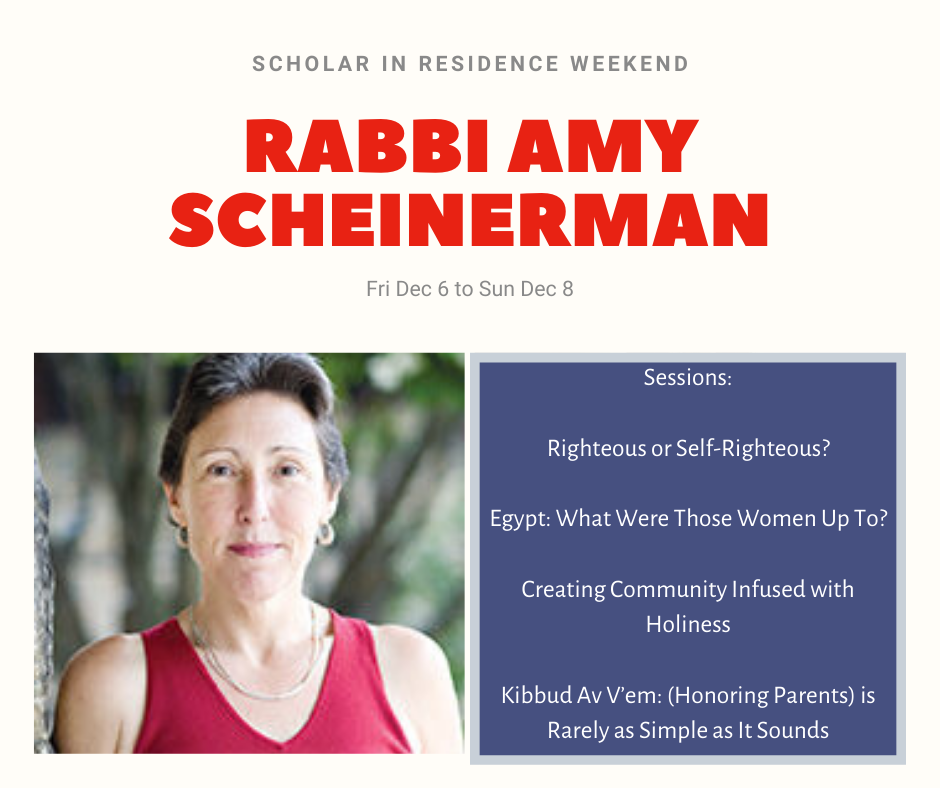 Righteous or Self-Righteous?
Friday, December 6 @ 7:30pm at Franklin Federated Church
When someone thinks they are righteous, but you think they are self-righteous, who's correct?  When you think you're righteous, but someone else disagrees, who's right?  How do you decide?
Egypt: What Were Those Women Up To?
Saturday, December 7 @ 9:00am at Temple Etz-Chaim
If you think you know the story of the Exodus, come read it through the eyes and fertile imagination of our Sages!  They provide a truly behind-the-scenes view that might shock you and will certainly inspire you.
Creating Community Infused with Holiness
Saturday, December 7
Competition, political ideology, ignited tempers, and conspiracy threaten community cohesion – not only in the 21st century, but also in the first century House of Study. What wisdom can we glean for our time and for our own communities?
---
For Parents of Religious School Students at the home of Jennifer and Scott Eagerman
Sunday, December 8 at 9:45am
Kibbud  Av V'em:  (Honoring Parents) is Rarely as Simple as It Sounds 
The mitzvah to honor parents is one of the "Top Ten," but it is far from cut-and-dry. The sages tell us what constitutes "honor", but they also delve into the messier situations of life when our sense of "honoring" clashes with that of our parents, and how to fulfill our obligation when our parents are especially "challenging".