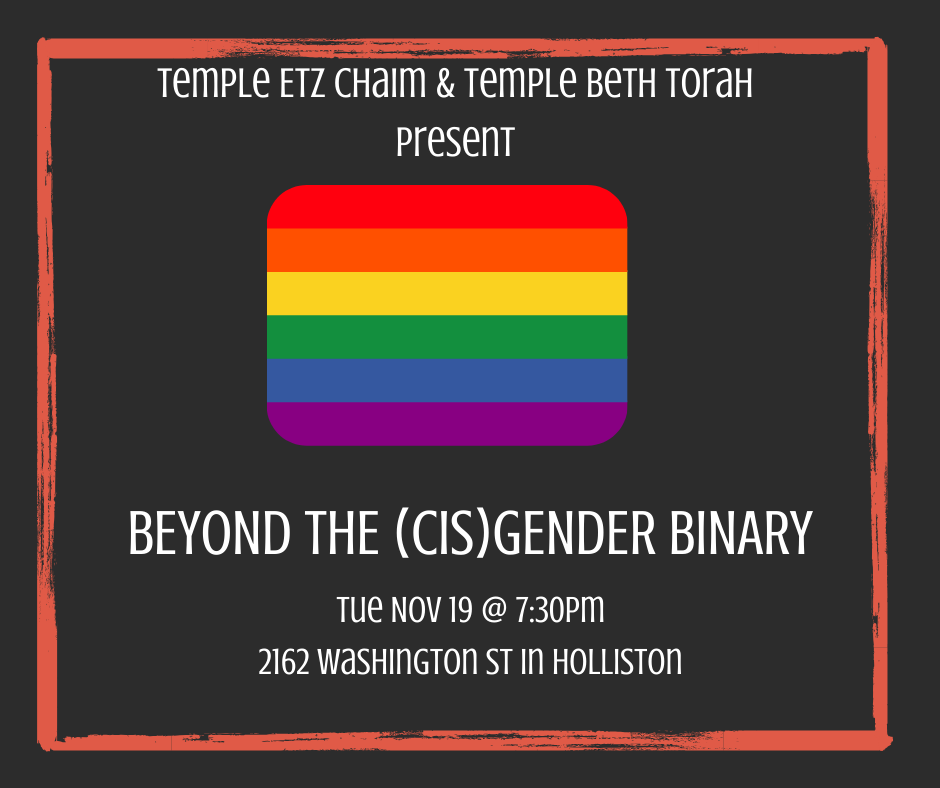 "Beyond the (Cis)Gender Binary"
Presentation by Mason Dunn
Director of Advocacy at Keshet: For LGBTQ equality in Jewish life
Join us for an exciting and engaging conversation about transgender rights and identities. We'll cover a wide array of topics, from pronouns, to nonbinary identities, and the status of transgender rights at the local and federal level. Come with questions and curiosity to learn more about this amazing and unique community from a Jewish perspective.
Supported by the Combined Jewish Philanthropies