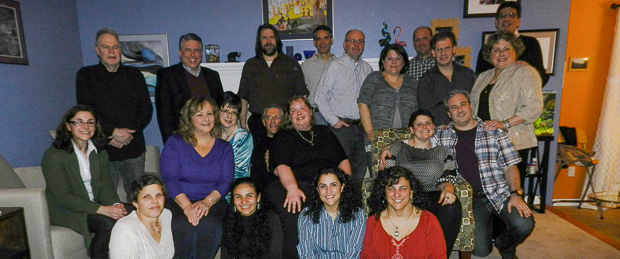 Our members are primarily families with young children, reflecting the growth of the Metro West/ Route 495 area. However, we are proud to be a four-generation Temple, with members who are also great-grandparents. Our membership is truly diverse, with single members, mature couples, and those seeking a comfortable spiritual environment.
See why Temple Etz Chaim is a place for community.
Many of our members come from diverse backgrounds, and we feel it is essential to be particularly sensitive to the needs of dual-religion households — strengthening their Jewish roots and bonding them to the Jewish community. Join us! For more information, inquire about membership or call the Temple office at 508-528-5337.